About Mr Fothergill's Seeds
Mr Fothergill's are a UK-based seed manufacturer and retailer who sell products throughout the UK and worldwide. They specialise in supplying flower and vegetable seeds to national and international retailers; as well as selling garden tools and hardware, young plants, potatoes, onions, garlic, shallots, vegetable plants and fruit trees to mail order customers.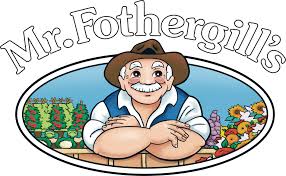 Their reputation demonstrates how well they meet all their clients' requirements, and maintaining that reputation is essential.
The Challenge
Mr Fothergill's Seeds is a rapidly diversifying and growing business. As such they were running out of workable space for product storage and the capacity to continue on this fast trajectory.
This was teamed with a strained relationship with their previous storage and 3PL contractor. This relationship required daily management by senior managers on both ends, and even then, the standard of the service was only just acceptable.  A lot of work for no great benefit. Not only was this costing in staff time but other areas of the business were starting to suffer as a result.
The market that Mr Fothergill's Seeds competes in is competitive on price. What sets them apart is their customer service, reliability and reputation, all of which were starting to suffer. Flexibility is a key selling point in this market so the inability to deliver a fast turnaround or indeed deliver orders on time were affecting client trust, in addition to costing the company in fines.
The Solution
Not only is it time-consuming to move storage and 3PL services to someone else, it can also be a big cost, so it isn't a decision that is made lightly. Fortunately, Masters makes it easy.
Masters Logistical was known to Mr Fothergill's Seeds locally, which made their Logistics Operations Manager, James Nutt, decide to approach them for a solution to their current situation.
"Masters get it right – they hit their delivery promises." James Nutt, Mr Fothergill's Seeds Ltd
What impressed James from the off was the confidence Masters Logistical portrayed, "Paul (Managing Director for Masters Logistical) and Mervyn (Business & Commercial Development Manager) are very sincere and attentive and there is obvious professionalism throughout the business. They looked at our situation and quickly came up with a solution, which they backed up."
The services Masters Logistical now provide for Mr Fothergill's Seeds are storage, pallet and full load deliveries, which is a lot when you consider over 1 million packets of seeds can be transported in one lorry load. Masters Logistical also hold all the stock, pick, pack and deliver for Mr Fothergill's Seeds largest national client.
What Masters Logistical have really helped Seeds with is that they get it right, they hit delivery promises and if they can't, they always give ample notice, which has developed an excellent working relationship based on trust and reliability. Not only is this saving in terms of staff time, it also means that Mr Fothergill's Seeds now has the confidence to bid for large contracts, knowing they have a partner who they can rely on to support them.
Masters Logistical has helped to restore Mr Fothergill's Seeds reputation and client service levels, it has also supported them in keeping their largest national client and has reduced their penalty payments (for late/incorrect deliveries) to zero.
Nothing is too much trouble
Frequently, a quick turnaround on an order or a brought forward delivery date is fulfilled by Masters Logistical.  There is however one stand-out scenario that has cemented Mr Fothergill's Seeds trust and loyalty to Masters.
On the run up to Christmas, 19 lorry loads of product were rejected by Mr Fothergill's Seeds biggest nationwide client, a problem caused by the client, which made the scenario even more frustrating.  During this festive period, it is much harder to obtain additional lorries, staffing may be lower than usual due to annual leave and the conditions on the road can be very poor.
Working closely and intensively together to rectify the issue, all loads were reworked and delivered between Christmas and New Year. Not only was this seen as Masters Logistical exceeding service expectations, it also provided the Mr Fothergill's Seeds client with a solution to a problem they had in fact created.
Testimonial
"Masters Logistical's great reputation drew us in. Every member of their team from the drivers to the warehouse staff and managers all have such professionalism for their role. They do all that they can to meet their promises. They are very attentive and professional and also proactive in asking what is coming up in the future and putting plans in place. The most important thing Masters Logistical do is make you feel they have time for you.  Masters do a very good job, which means that we are seen as doing a very good job. They are not the cheapest, but they put their money where their mouth is.  They are a lovely company to deal with.  It's so true that you get what you pay for."
James Nutt, Logistics Operations Manager, Mr Fothergill's Seeds Ltd