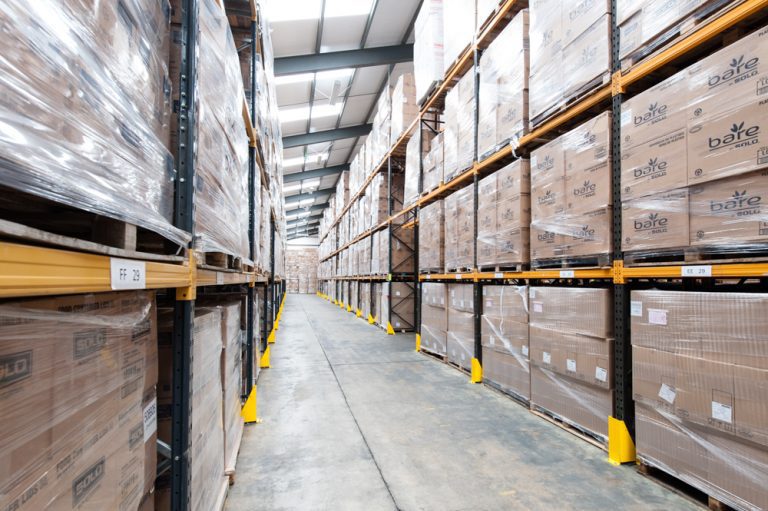 A warehousing storage service that works around your needs
Detail is what we're good at. We take great pride in our warehousing storage space and services. Based in East Anglia, close to the A14, our warehousing facilities include the following:
85,000 sq ft of palletised and bulk storage space
26,000 sq ft of storage, which can be heated if required
State of the art warehouse management system for rapid stock retrieval
Fast, efficient, environmentally-friendly machine wrapping
We are as efficient as we are caring about any product that enters our warehouse. We always employ the most efficient stacking patterns (unless your specific stacking instructions suggest otherwise), we use machine wrapping rather than hand-wrapping because it's more robust, quicker, cheaper and better for the environment, and we go the extra mile to make sure each customer knows their products are in safe hands.

Details of all products are logged onto our comprehensive warehouse management system, so that any quantity of pallets in storage can be instantly located and retrieved.

At Masters, we care about our customers because that's what has built our strong reputation. Our team all share the same vision and goal; to be the ideal partner for people needing a fully integrated, outsourced warehouse solution – from manufacturers to importers, wholesalers to retailers, printers to engineers. Our services are incredibly flexible and can be offered as a fully outsourced solution or to provide you with overflow warehouse capacity.

We offer some specific and useful services within our warehousing storage facilities, including pick & pack services and container handling. For more information about any of these services, please visit the relevant page or contact our team for more information and we'll be happy to help.