About KWS
KWS is one of the leading EU maize, sugar beet and cereal breeders and operates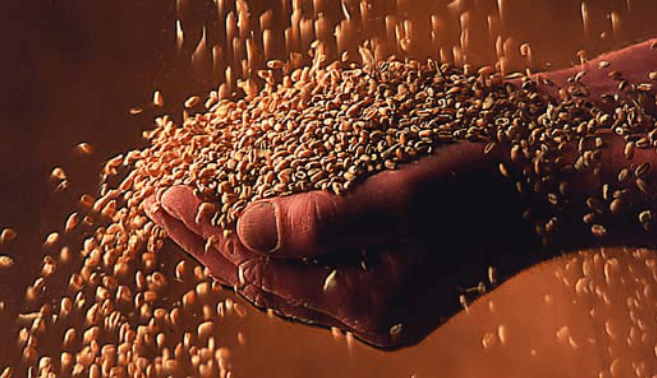 throughout 70 different countries worldwide. The KWS Group has a seeds turnover of €750 million and employs more than 3,500 people. Within the UK KWS operate a fully integrated business offering a modern efficient service to their divisional crop groups.
The Requirement
KWS's requirements for warehousing and transportation of seed stock vary greatly according to the time of year. There are intensely busy periods during the peak growing season from July to September supplying new seed to farmers, and quieter periods through the winter.
While KWS does operate its own in-house warehousing and transportation functions, the business case for expanding existing operations to deal with the seasonal fluctuations, with the additional requirements for capital investment, headcount and overheads this would bring, is hard to make.
As a result, while its own on-site warehousing is sufficient for its needs at non-peak periods, KWS chose to outsource its peak time warehouse and transportation requirements.
The Challenge
The strategic decisions by KWS management not to extend their own in-house warehousing and transportation operations to meet seasonal changes in demand, gives rise to a unique set of challenges, magnified in recent years by the fact that KWS has expanded the range, value and production of seeds with the result that the complexity of its logistics operations has increased considerably.
As an example, in the peak summer months of July to September, KWS produces numerous batches of high grade seed that must be delivered quickly to multiple customers across multiple destinations in a relatively short period.
The timescales and nature of production mean that the reliability and flexibility of any logistics partner are absolutely critical, as is a deep understanding of the business.
The Solution
The solution to KWS's complex logistical requirement goes far beyond just the physical supply of transportation and warehousing.
When they started working together, KWS and Masters recognised that they shared a similar philosophy and approach to delivering a flexible and high quality service to their customers. It was these shared values – and a clear demonstration by Masters that they could put promises into action – that led to the evolution of the current solution.
The key requirement was for a reliable and flexible logistics partner with an in-depth understanding of KWS's needs.
For this reason it was agreed by the two companies that the ideal solution would be to 'embed' a Masters Logistical employee on site as a Logistics Operations Manager at KWS during the main production season when the peak requirements came online.
A decision was made to site Masters trailers at KWS production facilities, so they could be loaded with seed batches as they were produced, for delivery either to a distribution hub or direct to customer sites. After delivery, vehicles return to collect more stock and the process repeats.
This fast turnaround means that new seed is despatched virtually as soon as it is available from production, and spends no time at all in storage.
The whole operation is managed by the embedded Logistics Operations Manager, who is based on-site with KWS through the season, along with the KWS production team. The Logistics Operations Manager has access to KWS sales order and picking systems and creates, loads and organises all deliveries.
The Benefits
The relationship between Masters and KWS has evolved into a healthy and successful working partnership based on mutual respect and understanding.
KWS know that when the busy peak season arrives, they will have a logistics expert from Masters on site and ready to co-ordinate all deliveries based on real-time sales information.
Accordingly, there is no requirement for KWS to invest in further warehouse or transportation facilities because the efficient and immediate turnaround of seed production to delivery means that little or no additional storage is needed.
In effect, the Masters trailers which are located semi-permanently on site at KWS provide a de-facto warehousing service, with seed stock loaded immediately for delivery at the designated time.
Whenever KWS have a new requirement for storage or transportation, their first port of call is Masters who can always be relied up on to provide a speedy response and excellent service.
Andrew Newby of KWS says:
"We have used Masters Logistical's services for several years and during that time we have come to see them as a core, operational part of our business. Masters are professional, responsive and flexible in every aspect of their delivery. It's a true partnership that yields dividends for both parties.

For us, it means avoiding the investment and management of additional logistics infrastructure, which in turn allows us to remain focused on our core business of research, breeding and production of maize, beet and cereal.

I would highly recommend Masters Logistical as a truly flexible and dependable logistics partner"